Ibeju-Lekki, formerly at Akodo, was once a remote local government area in Lagos until it was selected by the Lagos State government as the location for the proposed Lekki Free Trade Zones, subsequently, it received a lot of attention and development ideas. It has attracted billions of dollars in local and international investment in Ibeju-Lekki, with the Dangote refinery being the most prominent. 
The area is rapidly and continuously developing. The commercial center of Lagos state appears to be gradually shifting towards the area, with significant efforts being made to develop industries and infrastructure.
There is also the Lekki International Airport project, which was initiated to relieve the strain on the Murtala Muhammed Airport in Ikeja. According to the master plan for the new airport, it is intended to accommodate wide-body, double-deck, and four-engine aircraft with a capacity of up to 500 seats.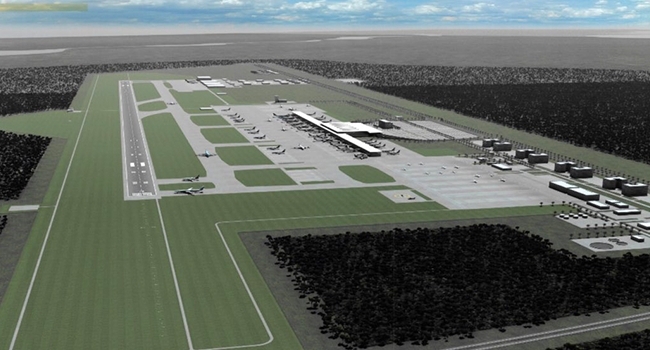 Alongside these proposed industries and infrastructures, Ibeju-Lekki is now home to several real estate and construction agencies, there are numerous ongoing estate projects, so it's no surprise that Ibeju-Lekki is referred to as the New Lagos. 
To give an idea of a housing project which is independently capable of setting off and adding to the grandeur of the New Lagos is The Alexandra Courts Coastal City, Ibeju-Lekki powered by Legrande Properties Development Company Limited. 
This estate is equipped with over 5,000 quality housing units of 2 and 3-bedroom flats and their infrastructure and 165 hectares of land available to the public at affordable prices. This estate is covered with a Certificate of Occupancy (C of O). Facilities in the estate include; a shopping mall, medical center, parks, sporting facilities, 24 hours security, 24 hours electricity, swimming pool/gym, and sewage treatment. This estate is a mini city on its own.
The Alexandra Courts Coastal City, Ibeju-Lekki Lagos is a Public Private Partnership (PPP) with the Lagos State Government and Federal Mortgage Bank (FMB). Loans are available to offtakers who are contributors to the National Housing Fund Scheme up to 15 million naira.
In Conclusion
With estates like this, Ibeju-Lekki will ultimately be the center of the luxury lifestyle that everyone hopes to have, it is a great option for anyone looking to take advantage of this exciting area. As the area continues to evolve, the value of houses and lands will appreciate. Ibeju-Lekki is in fact the New Lagos.